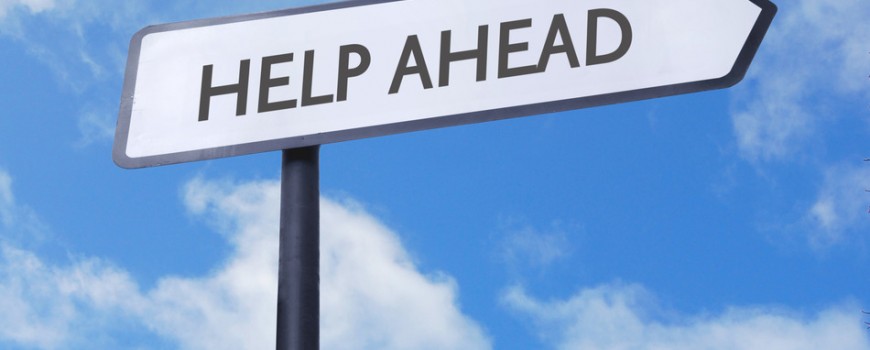 A Year in the Life of Connect
'I was grieving and realized I needed help when I felt I had no purpose in life and was afraid of the future. My GP gave me a choice of counsellors. I chose Connect. Being able to talk about my feelings was a great help and has improved my outlook on life. Counselling has been a great help. Thank you.'
Now well established and into our 19th year, Connect still retains the personal touch and a sense of friendliness and security to those using our services. We aim to make it as easy and as comfortable for people to come to Connect as we can, as we recognise how difficult and daunting it can be to make that first step.
'I was apprehensive and unsure if I would feel comfortable talking about the issues. However my counsellor was brilliant. He totally put me at ease and was a brilliant listener. He understood and remembered things I had told him in previous sessions and so I knew he was really listening to me. He helped me see my issues from a different perspective which I could not have done on my own. I am really grateful for his help.'
Clients come to us for a variety of reasons ranging from depression, anxiety, stress, relationship difficulties, abuse, bereavement or other trauma. These concerns can often be aggravated by redundancy or if struggling financially. Clients come from a broad section of society. Many are unemployed, are single parents, or come from broken and fragmented families. Counselling is not an easy thing to be undertaken and it requires determination and commitment from individuals to work through their concerns with their counsellor, but it can make a real difference to someones' life.
'It has changed my life so much for the better.' 'It has been of great value to me. I have built self-esteem and been able to use this change to positively influence my relationships with others.' One of the most important and helpful experiences of my life.'
In this past year, numbers of new clients at Connect, has risen to a total of 177. However, anticipating the need to increase the number of counsellors at Connect, has meant that we have been able to increase the number of client sessions held in this last 12 months, to 2067 and we expect the number of clients accessing our service to continue to increase again in this coming year. Thank you to all the clients who have expressed themselves so eloquently and allowed us to use their comments.
'It was the best thing I have done. Amazing counsellor, changed my life.'
We now have the capacity for 32 counsellors working with individuals. Along side the work we do for individuals, we have 4 counsellors who also work with couples. This is an area that needs expansion and so we are providing couples training in the autumn in order for more counsellors to be able to work with couples and reduce the waiting time which is currently experienced.
"Couples Counselling has helped in many ways, but the most important for me is being able to communicate with each other and compromise. This has made our relationship a lot stronger and has brought a lot of trust back."
Penelope has joined the team this year as Family Therapist, following Anita's retirement in January and has been busy working with several families and couples in this very specialised area of immense need. Family Therapy – 'Counselling sessions have helped my daughter very much in coping and understanding her feelings. Consequently this has improved my own understanding of her feelings and how best I can continue to support her in the future.' Myself, Cathie Russell as Director, with Wendy Coope as Counselling Team Manager and Jan Mulliner, the Office Manager, make up the office staff and provide essential support for the counsellors to carry out their work. We also have a team of voluntary office helpers who cover reception. As clients and counsellors come and go throughout the day and evening, the office staff and the office helpers, provide a visible and constant presence on site.
'Approach, attitude and procedures at office always discreet, friendly and professional, always felt privacy maintained from all staff.'
Provision of counselling is never dependant on whether a client can give a donation, and so we must secure funds for our service by other means. We remain reliant and thankful to our regular donors, both churches and individuals, who continue to support us by giving faithfully on a regular basis and we are also grateful for the generosity of those who donate specific gifts to Connect. Additional funding comes through grant applications, as well as fundraising events which promote the work of Connect as well as raising money. Connect exists for the benefit of those who find themselves in times of trouble and difficulty. It is for them that we want to be available and our aim will be to continue to offer a place of safety, acceptance and hope. Autumn Connections 2013